MBISS Supreme Ch Aziah Curiouser And Curiouser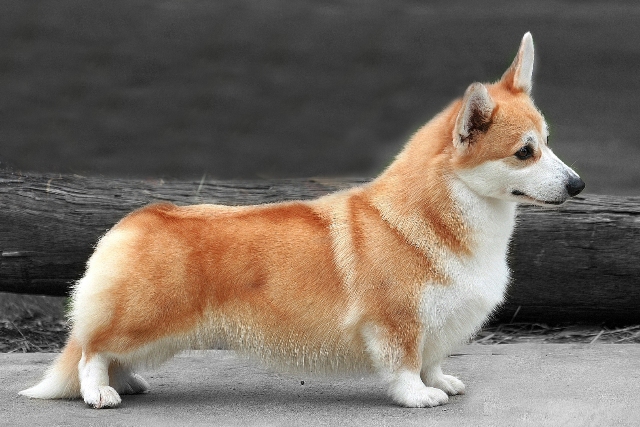 BEST IN SHOW & OPEN IN SHOW
Welsh Corgi Club of NSW Specialty

March, 2015 - Judge:

Mrs Glenda Cook (Westglen, VIC)
BEST IN SHOW & OPEN IN SHOW
Welsh Corgi Club of NSW Specialty

September, 2013 - Judge:

Mrs Lyn Spargo (Cardiwest, WA)
BEST IN SHOW & OPEN IN SHOW
Welsh Corgi Club of NSW Specialty
March, 2013 - Judge: Mrs Luci Paradis (Canada)
BEST IN SHOW & OPEN IN SHOW
Welsh Corgi Club of NSW Specialty
March, 2013 - Judge: Mrs Diane Baillie (Dygae, VIC)
BEST EXHIBIT IN SHOW & INTERMEDIATE
IN SHOW
15th Welsh Corgi National Specialty
November 10/11th, 2012 at 2.5 years of age under breed specialist judge Tracy Irving (Twinan, UK).
BCC, BOB, R/Up BEST IN SHOW & INTERMEDIATE IN SHOW
Welsh Corgi Club of NSW Specialty
April 1st, 2012 - Judge: Mrs Sandra Muckle (UK
).
1st (of 8) Intermediate Bitch
Welsh Corgi Club of Victoria Specialty
2011, judge: Marilyn Van Vleit (Aurora, USA) - critique: "This was a lovely class and she rose to the top. All of the contenders in this class were sound movers and good representations of the breed. It came down to profiles, side gait and details. This red and white girl is quite feminine with a pretty head and an admirable profile. Her length to height ratio is good, she carries a level topline and flat croup both moving and standing. Her prosternum is well developed and she is nicely let down in front. She stands squarely in front at all times and moves with ease."
1st Baby Puppy Bitch (in a large class of 9 baby bitches) at the WCC of QLD Specialty & 2nd Baby Puppy Bitch (class of 7) at the 14th National under Kristen Francis (Stonecrof - Canada) & Carri Chase (Hum'nbird - USA) respectively.
Critique by Carrie Chase - "Red and white with ample bone and a gorgeous headpiece. Nice mover."
A Champion at 14 months of age...we look forward to a bright future...and that it has been!!!